Meet Raul Siro Ferreira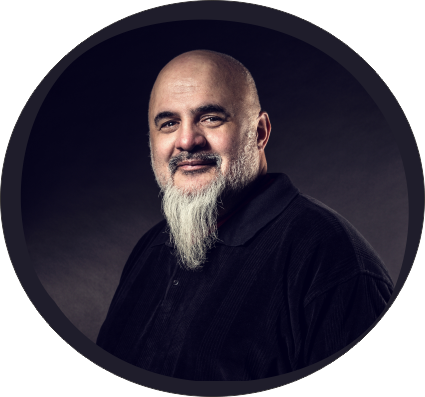 Owner/Designer/Tailor
My passion for sewing and textiles began when I was in the 1st grade. I tie-dyed cotton dashikis in my bathtub for my classmate. when I was 9 years old. (I won't tell you how old I am now, but I suspect you'll figure it out)
I desperately wanted a Willie Wear shirt (Willie Smith was the hot designer at that time). My parents wouldn't buy it for me (ok, fine. Maybe it was a bit much to pay $125 for a shirt for a 9 year old). My Mom and sister came to my aid. They told me I could make the shirt for just under $5.00 dollars. After all the other time my Mom and my Sister had dragged me to the fabric store (often kicking and screaming), that was the very 1st time I wanted to be there. I spent hours picking out just the right fabric and the right Willie Smith designer Shirt pattern. Since the pattern came with shorts, I bought enough fabric to make both. I made my very 1st outfit in just in two days.
Over the next few years I went thru all the male patterns the pattern books had to offer and started designing my own patterns. In High School I made over 200 prom dresses and 130 tuxes, all of my own design. (and went to 26 proms!) I paid my way through college making clothing. In my early years in the industry, I worked at different costume shops, building costumes for Broadway shows, Films, and TV. I progressed to working in the shows as a designer and wardrobe person Throughout my career,
I have encountered many creative and stylish people who have come to my home studio and used it to give life to their visions. I want to bring the craft of design and sewing back to all who have a twinkling of desire. One obstacle for many is access to space and equipment. Each 1 Stitch 1 will allow both the amateur and professional designer to overcome that obstacle.